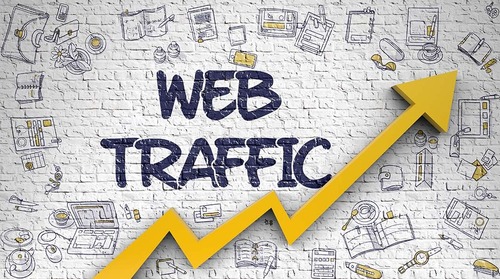 Discover The Unusual way to get HUGE traffic with MASSIVE profits
Did you know there is a massive amount of traffic out there waiting to be claimed…
That's right, you can literally hijack traffic and use it for your own website and pages
This is a method I have never ever used, and never ever thought of doing either…
Imagine this.
A website is getting 100 visitors per week from all the links it has out there on the internet. Then the website owner closes their website – but what happens to their links?
Well…
Nothing happens to them…
People keep clicking them and the domain keeps getting traffic
Awesome right
What's even better is you can pick up these domains for a few dollars, and keep getting traffic day after day after day!This really is INSANE and pricked my ears up when I realised the possibilities!
A true hack to get mountains of highly traffic in any niche without ongoing costs instantly!
BUT…
It gets better.
You can also sell these domains
That's right, you can hunt out domains that you buy for a few dollars…
Then sell them for 1000s!
We are putting a full training on how you can do this.
Get unlimited traffic AND flip domains that cost a few dollars and sell them for profits (the record so far is over 200,000$!)
This is not a new method, but with these underground techniques, you will tap into a proven method that has been working for years with tonnes of testimonials THAT THIS METHOD WORKS!
So to get training on how to get OODLES of traffic without the costs, and flipping domains for MASSIVE profits…
Comment below to Get access to this training (as usual we will take you through the process of doing this!)…
Training is Wednesday at 7PM BST – 2PM EST.
Click get reminder and leave a comment below so Facebok reminds you…
Also mark your calender for this one for tommorow 23 September
Click the link below to get the reminder button